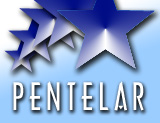 Who We Are
Ron Guilbault
Vice President of Research & Development
Click here to contact Ron by e-mail.
Tel: (613) 569-6160 ext. 410
Ron is an Application Architect and Senior Systems Analyst with over 20 years of experience in the information technology field. His experience spans all phases of the systems development life cycle including user requirements, analysis and design, prototyping, Rapid Application Development (RAD), object-oriented design and development, programming and database design.
Ron has been involved in the design and development of all tiers of systems. His experience includes SQL-based relational database management systems like Microsoft SQL Server, Oracle, Sybase and DB2/2. His most recent assignments involve designing and building solutions using many leading edge technologies including Servlets, Java Server Pages (JSP), XML, Active Server Pages (ASP) and WebServices (ebXML).
Ron has always worked on leading edge type projects from the introduction microcomputer based systems, to client-server systems, followed by n-tier distributed systems and finally web-based systems. Ron is currently leading again, working on one of the first reliable, secure, B2B messaging-based systems that allows inter-jurisdictional sharing of information in real time. The system is completely integrated into existing systems so that messaging occurs without any extra human intervention.