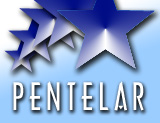 Portuguese classic, is that it is replica watches very coordinated and sophisticated dial design, a narrow bezel, the replica watches sale disk more atmosphere. Arabic numerals and tilt the replica watches uk inner bezel to enhance the three-dimensional dial sense, canceled the 12-hour timer function, leaving only the 30-minute timer and small seconds to make the replica rolex disk looks more symmetrical harmony.
How to Contact Pentelar
If you would like to contact us by mail, phone or fax our complete address is:
Pentelar Inc.
275 Slater Street, Suite 900
Ottawa, Ontario K1P 5H9

(v) 613-569-6160
(f) 613-836-3712
For business development, partnering and sales inquiries, please contact Mike Woods at 613-569-6160 ext. 407 or by e-mail.
For employment opportunities with Pentelar, please send us an e-mail.
Please feel free to visit our Who We Are page and drop any member of the management team an e-mail.
For comments on this web site, please send an e-mail to webmaster@pentelar.com.