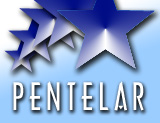 Who We Are
Mike Woods
President
Click here to contact Mike by e-mail.
Tel: (613) 569-6160 ext. 407
Mike is an Application Architect, Senior Systems Analyst and Team Leader offering over 22 years of proven hands-on experience in the information technology field specializing in the design, development and testing of enterprise-level web-based and Client/Server software applications.
He has participated in the design and construction of many large systems development projects and has been involved in all aspects of the systems development life cycle. He is particularly experienced using Siebel CRM, Microsoft BizTalk, IBM WebSphere MQ, UML, Java, J2EE, .NET, C#, Appeon, PowerBuilder, EAServer, SEEB, Replication Server, Rational and databases such as Microsoft SQL Server, Oracle, Sybase Adaptive Server Enterprise, Sybase Adaptive Server Anywhere and MySQL.
Brand pilot series replica watches and Portofino Fino series fake watches are the kind of customers love, especially the atmosphere and has a good quality pilot series watches, sold well. Among the many of the classic pilots, a large aviator replica watches uk attracts our attention as the Titanium 7th Aviator watch on the rolex replica market in late 2017.
Mike possesses proven knowledge in the area of distributed application development using .NET and J2EE standards and technologies such as C#, COM/DCOM, Java, EJB, JSP, Java Servlets, Java Beans and JDBC with Apache, Sybase Enterprise Application Server (EAServer) and BEA WebLogic.
His functional expertise includes strong secure document issuance (e.g. passport issuance), immigration, central registry, imaging, workflow, customer relationship management, financial and human resources subject matter expertise.