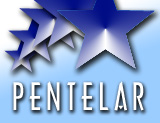 Close design, make the replica watches more secure, full replica watches uk reliability. Equipped with 79350 self-winding movement, to replica watches sale ensure the travel time, accurate timing function. The fake watches has 44 hours of power reserve, and 30 meters of daily water depth.
Who We Are
Pentelar was founded in 1996 and is a dynamic Information Technology (IT) consulting firm specializing in the creation and deployment of n-tier, Internet, Web-based, E-Commerce and client/server Business Applications. Pentelar provides senior level consulting expertise in the areas of requirements definition, object-oriented (OO) and component-based analysis, UML modeling, design and application (including website) development.
Foundation For Business
To focus on the attainment of our clients' goals and add value to our customers' services so as to foster a long-term, open relationship.
To provide object-oriented and component-based analysis, design and development expertise to the public and private sectors.
To provide high-quality senior Internet, Java, PowerBuilder and Visual Basic professionals with proven hands-on experience on an individual and team basis.
To gather and maintain current, relevant information on methodologies and development tools.
To maintain a high level of company integrity through a shared set of principles and values.